ANCILLARY DISTRIBUTION TV-HOME VIDEO

AUGUST  1942
ANCILLARY DISTRIBUTION
After opening at New York's Capital Theater in August 1942, and following its initial theatrical release, THE  MAGNIFICENT AMBERSONS was retired and wasn't available for a number of years.  Then, in the 1950s, after Howard Hughes ran RKO into the ground, C&C Cola purchased the TV rights to most of the RKO Library. Working with 16MM prints which is what Local TV used in those days, the company removed the RKO logo from the front of these films and replaced it with "C & C Presents."  C & C cola then gave use—for free—of the entire RKO library to local TV stations around the country. The only stipulation was that stations were required to run a certain number of C&C commercials during these RKO  films without charge .   Thus, from the mid 1950s on THE MAGNIFICENT AMBERSONS could frequently be  seen on broadcast television and occasionally in revival houses.
TV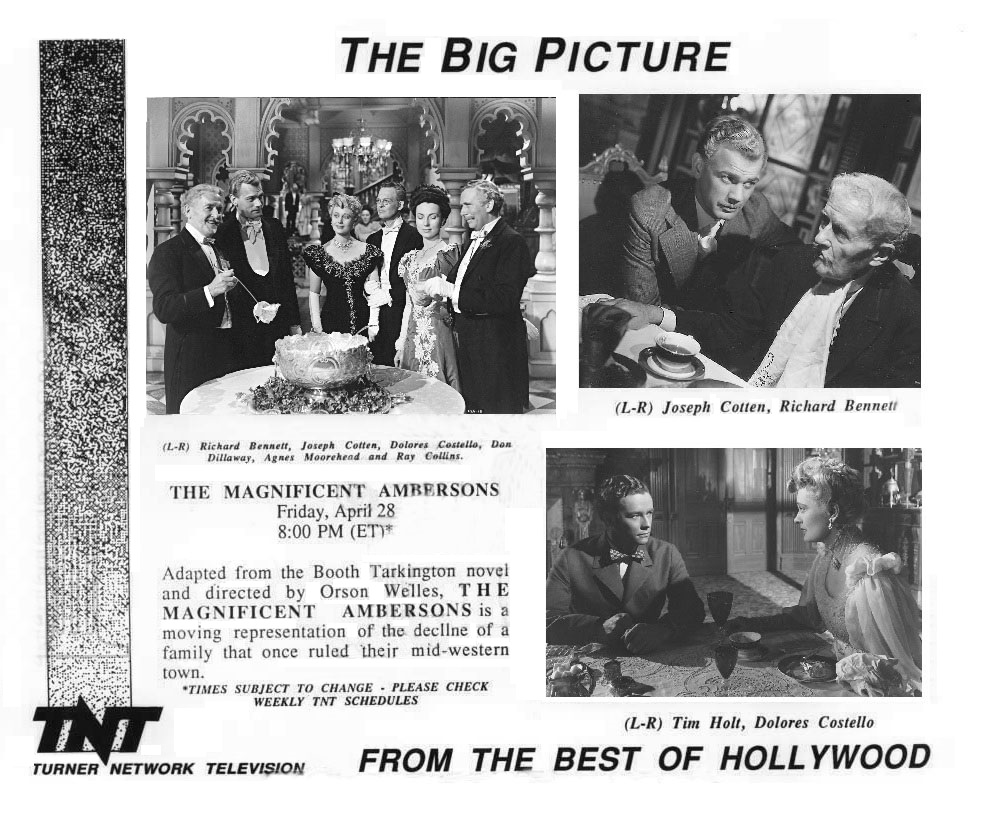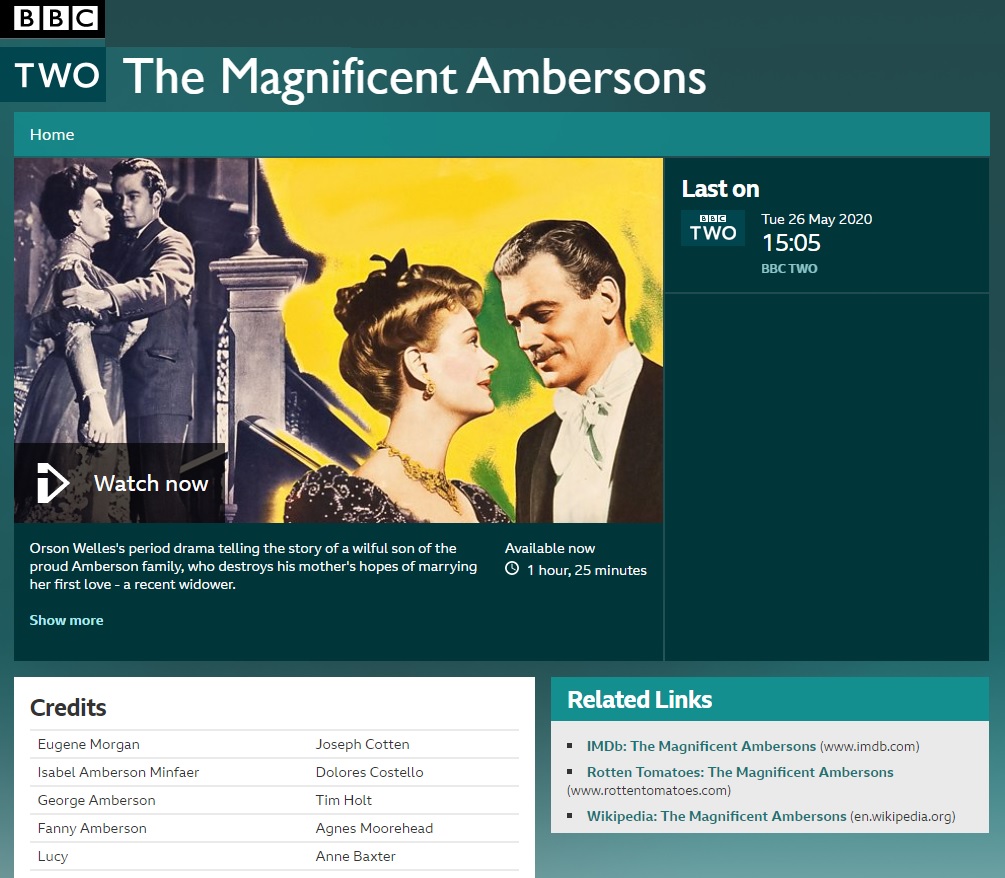 NOVEMBER 1959
THEATRICAL RE-RELEASE
A decade later, and for a number of years after that, Janis Films leased THE MAGNIFICENT AMBERSONS for 35MM and 16 MM theatrical distribution and the film was now found wider release in  both theaters and colleges.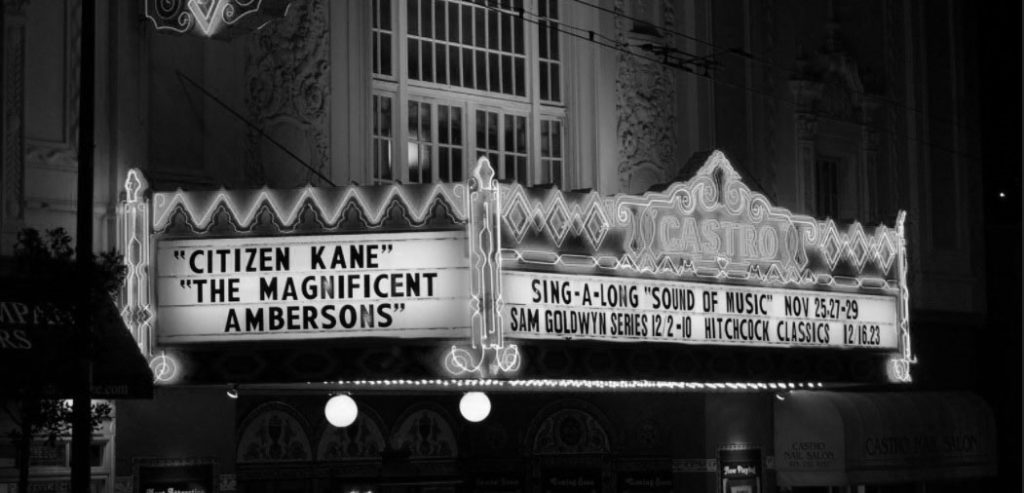 NOVEMBER 2009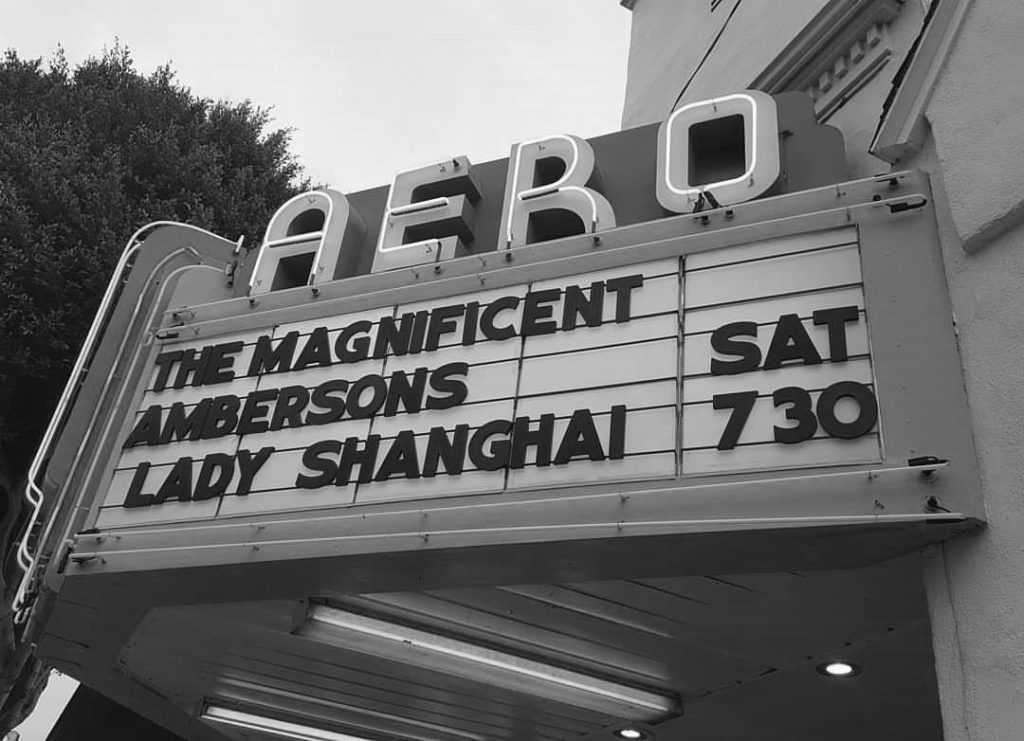 OCTOBER 2018
HOME VIDEO
When Home video became available, the film had BETA, VHS, Laser, DVD and BLU-RAY releases around the world; the latest release being in 2018.   Below are all the ad and packaging material I could find for these various distribution venues.   For a period there was a VHS colorized release. Fortunately, I have never seen it and it is virtually impossible to find today.  You'll also notice that some of this packaging uses stills from scenes deleted from the release version of the film.
1981-BETA
__________
1985-VHS GERMAN
__________
1985-VHS UK
__________
1985-VHS
__________
1985-VHS
__________
1986-Laser
__________
1986-VHS AUSTRALIA
__________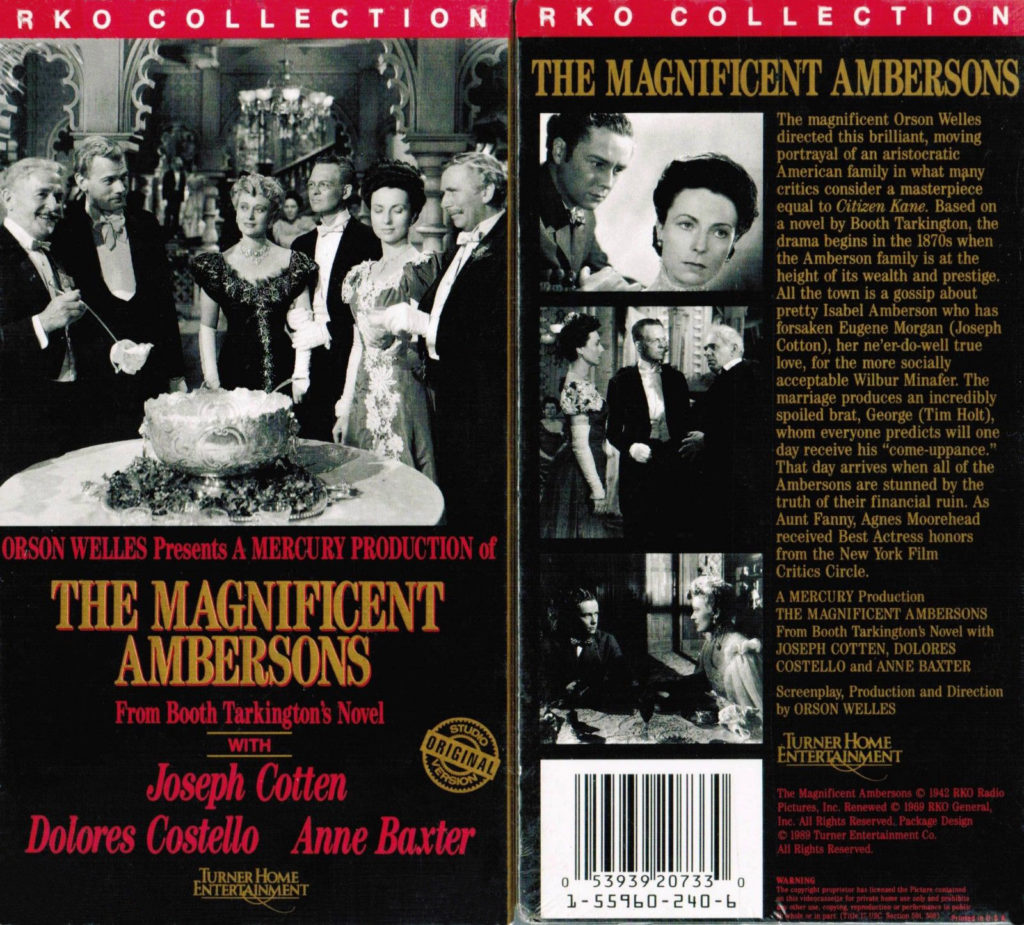 1989-VHS
__________
1989-VHS COLORIZED
__________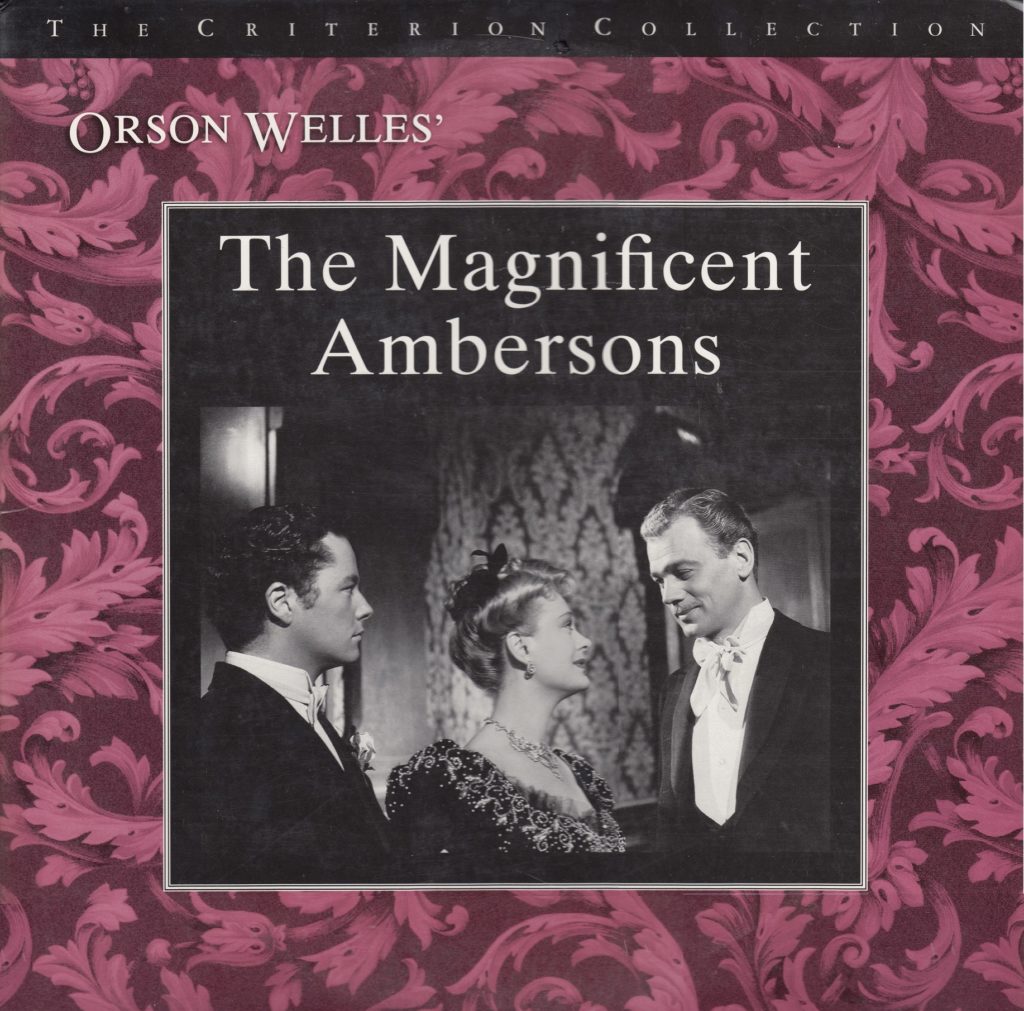 1993-LASER
__________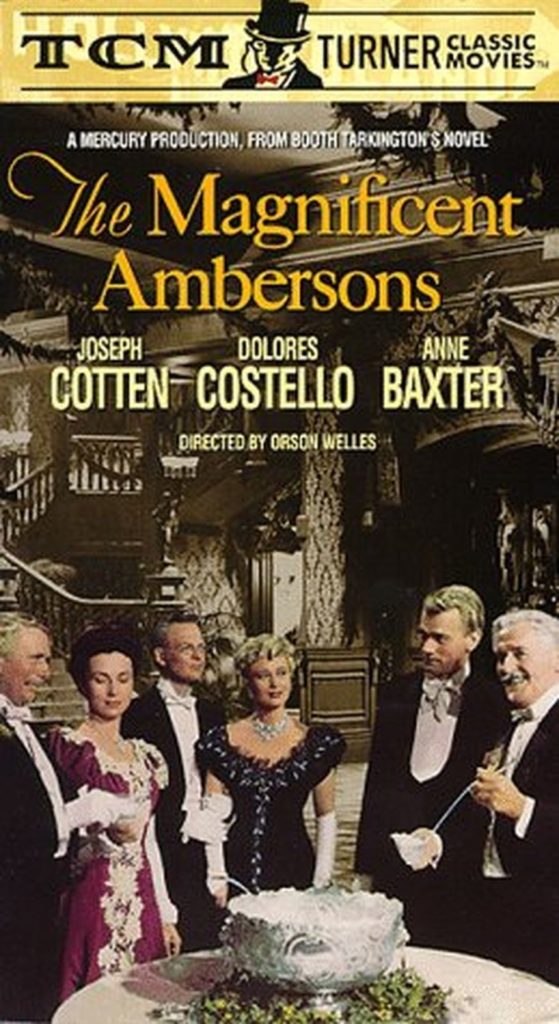 1996-VHS
__________
1997-DVD SPANISH
DVD-SPAINISH
__________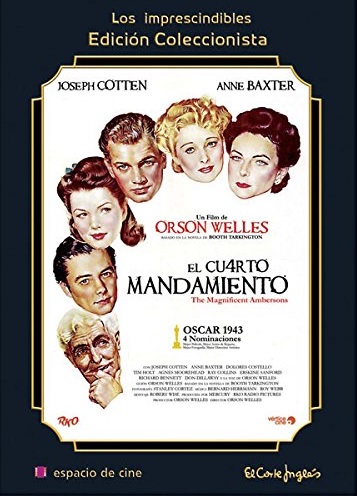 1997-DVD SPANISH
__________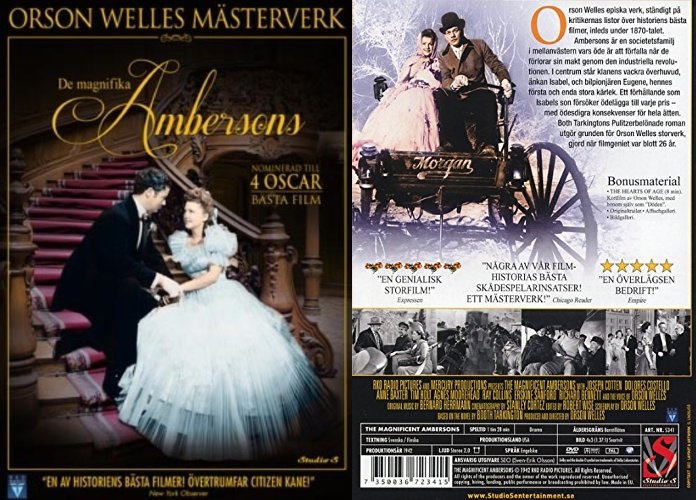 1997-DVD NORWAY
__________
1997-DVD  SPANISH
__________
2000-DVD FRENCH
__________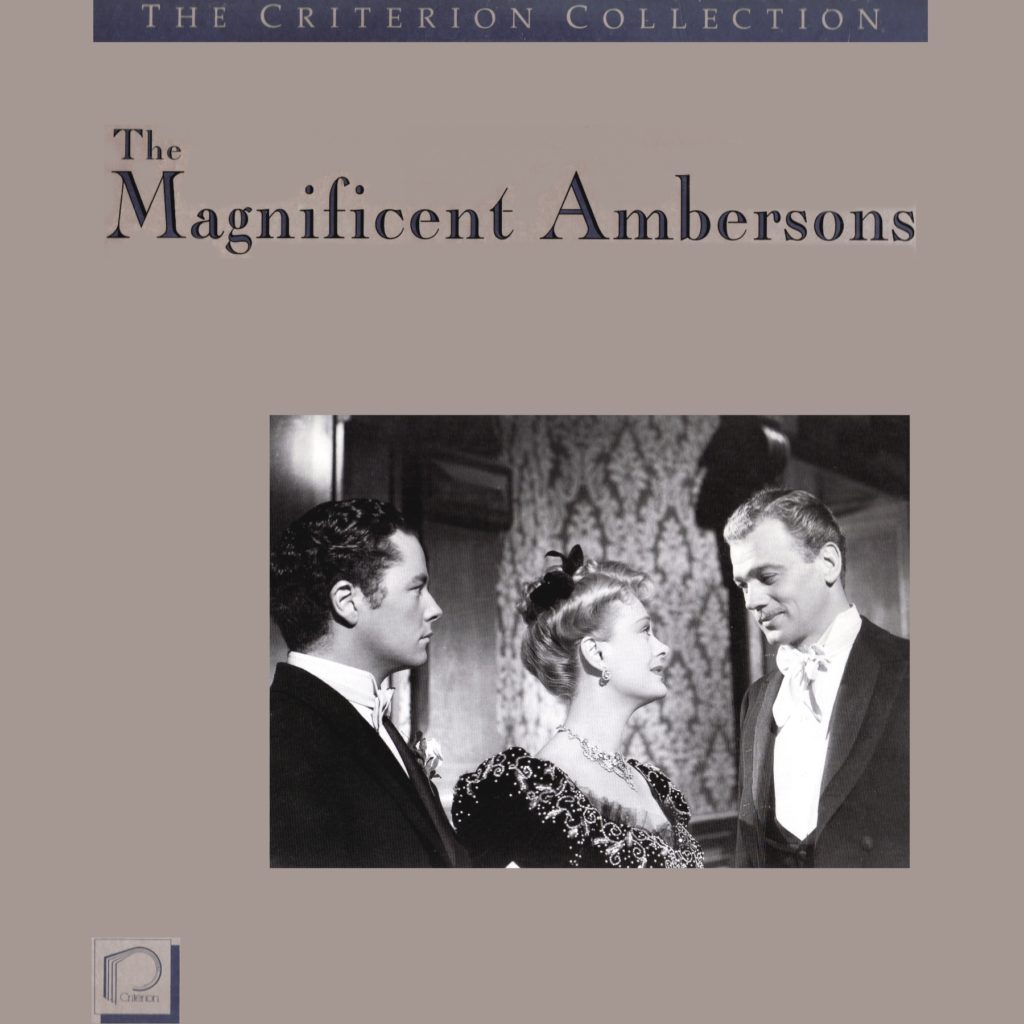 2000-LASER
__________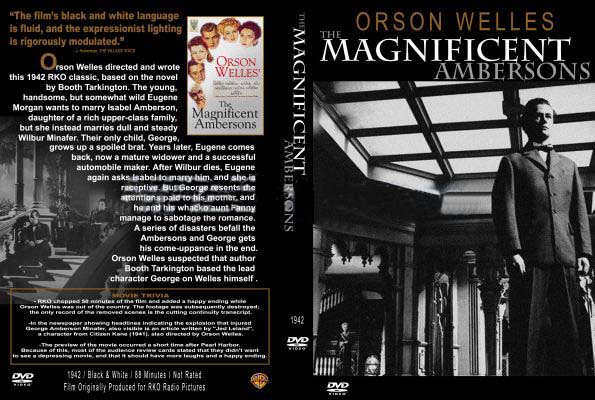 2011-DVD
__________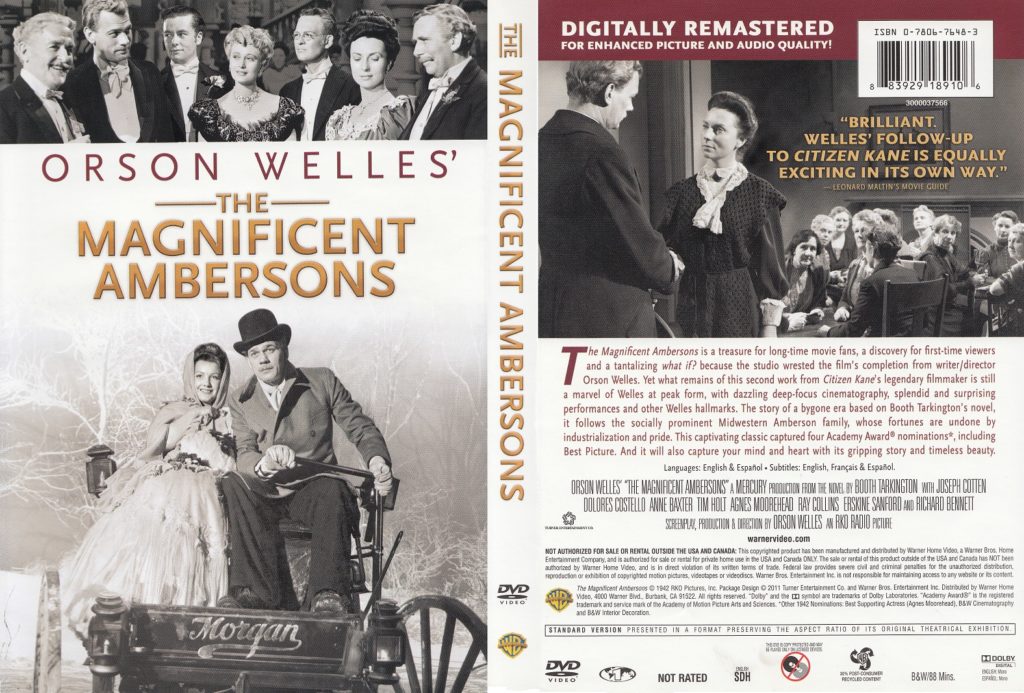 2011-DVD
__________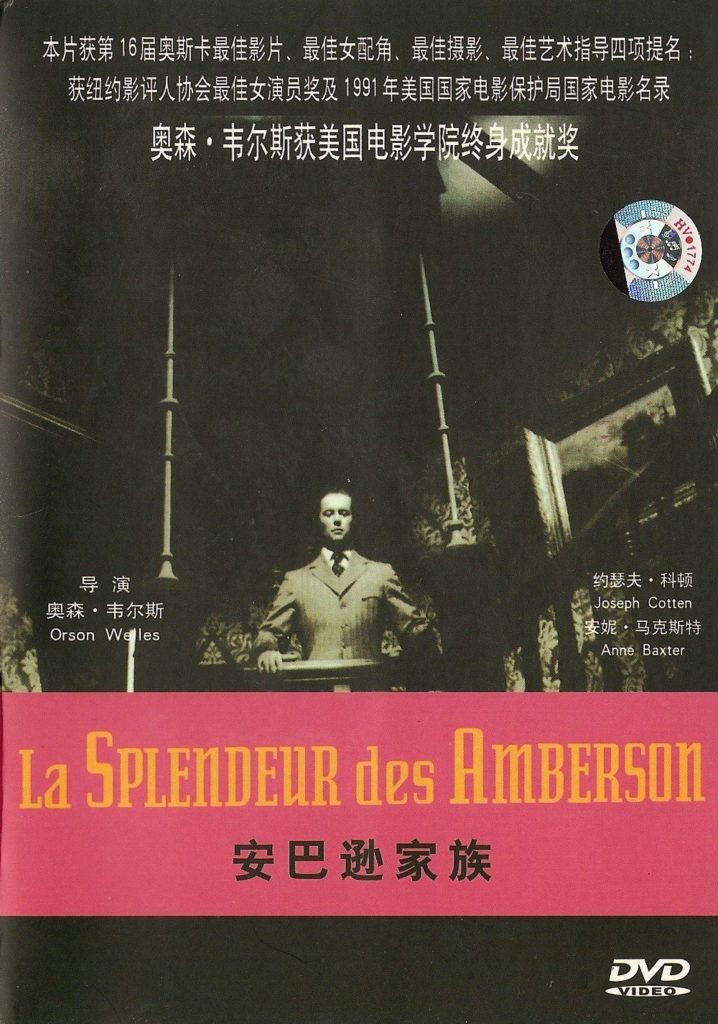 2015-DVD HONG KONG
__________
2015-DVD KOREA
__________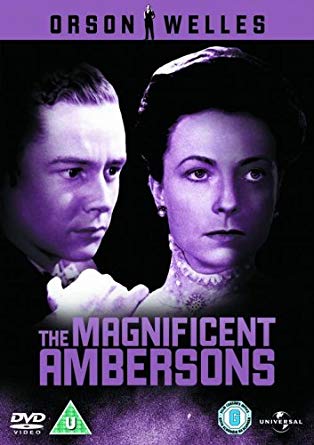 2015-DVD UNITED KINGDOM
__________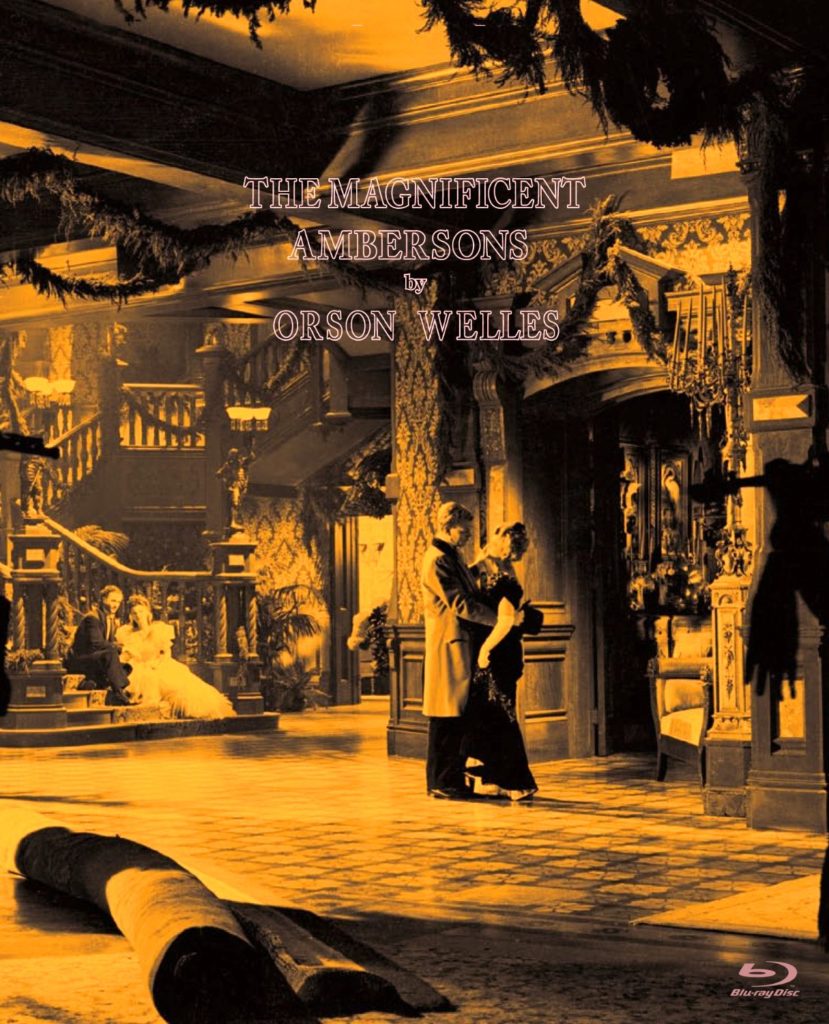 2016-BLU RAY JAPAN
__________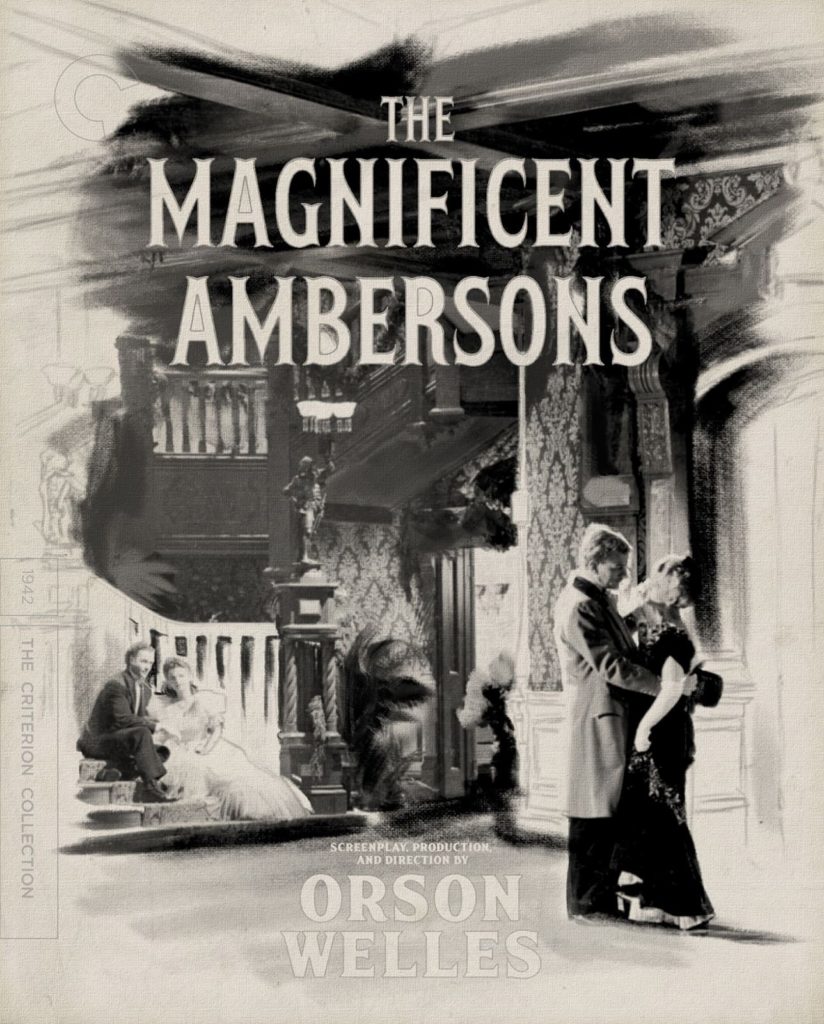 2018-BLU RAY