THE CUTTING CONTUNITY
First: I want to express my great thanks to Robert L. Carringer for his book "The Magnificent Ambersons: A reconstruction." (University of California Press) Without his book and his extensive research this web site would not have been possible.  Carringer's remarkable research into the editing of the MAGNIFICENT AMBERSONS as well as the book's inclusion of the March 12, 1942 cutting continuity for the 131 minute version of THE MAGNIFICENT AMBERSONS are a contribution to film scholarship that is simply inestimable.   It was, is and will remain an essential read for anyone interested in AMBERSONS or Orson Welles.   ( Robert L Carringer died in 2023.  He was 81 years old.))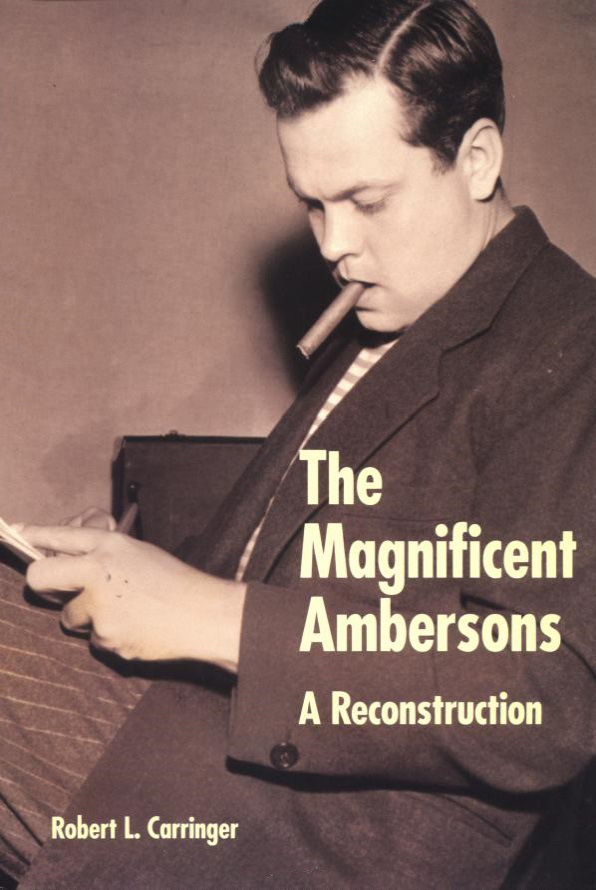 For anyone interested in Robert L. Carrington's  THE MAGNIFICENT AMBERSONS: A RECONSTRUCTION it  can be purchased on Amazon at:
THIS IS ORSON WELLES
Second: Peter Bogdanovich's Interview book "This Is Orson Welles" is,  for anyone interested in Orson Welles,  a must.  I used interview material in the book regarding THE MAGNIFICENT AMBERSONS which allowed  me to include Welles' perspective on his film.   Bogdanovich's book covers Welles entire career and, I believe, is new form of autobiography whose form lends itself to a far more effective method of telling the story of one's life than conventional auto-biographies.  Frankly, I found the book a revelation – both regarding Welles  as well as a new form of literature.   As I wrote above, it is a must and for me an inspiration for my own writing.  (Peter Bogdanovich died on  January 6, 2022.  He was 82 years old)
For anyone interested in THIS IS ORSON WELLES it  can be purchased on Amazon at:
ORSON WELLES: A BIOGRAPHY
I have augmented some of Welles comments in the Welles' interview with quotes from Barbara's Leaming's "Orson Welles: A biography."  It is a comprehensive biography in which Welles participated and was published the year of his death.
For anyone interested in Barbara Leaming's ORSON WELLES: A BIOGRAPHY, it  can be purchased on Amazon at:
THE ROBERT WISE INTERVIEW
The Robert Wise interview has been excerpted from "The Decline And Fall OF The Magnificent Ambersons" © Mike Thomas. For the complete article, amply illustrated:
CRITICAL APPRASIAL
Perhaps the finest critical appraisal of WELLES THE MAGNIFICENT AMBERSONS is the AMBERSON chapter in James Naremore's "The Magic World Of Orson Welles."   I first read the chapter  in the late 1970s and nothing I have read since has even come close to this in-depth study of the film.   Eve opening as well as illuminating,  it is everything that great film criticism should be.  This holds true not only for the AMBERSONS chapter but for the entire book which provides an equally in depth and enormously insightful look at Welles work.  The book comes highly recommended.
For anyone interested in in Naremore's  THE MAGIC WORLD OF ORSON WELLES it  can be purchased on Amazon at:
HOME VIDEO AND THE MUSIC SCORE
Finally: On the home page there are links to Amazon for THE MAGNIFCENT AMBERSONS' DVD, Blu ray and the CD containing Bernard Herrmann's complete score.  Owning them is a must in studying the film as well as taking full advantage of this website.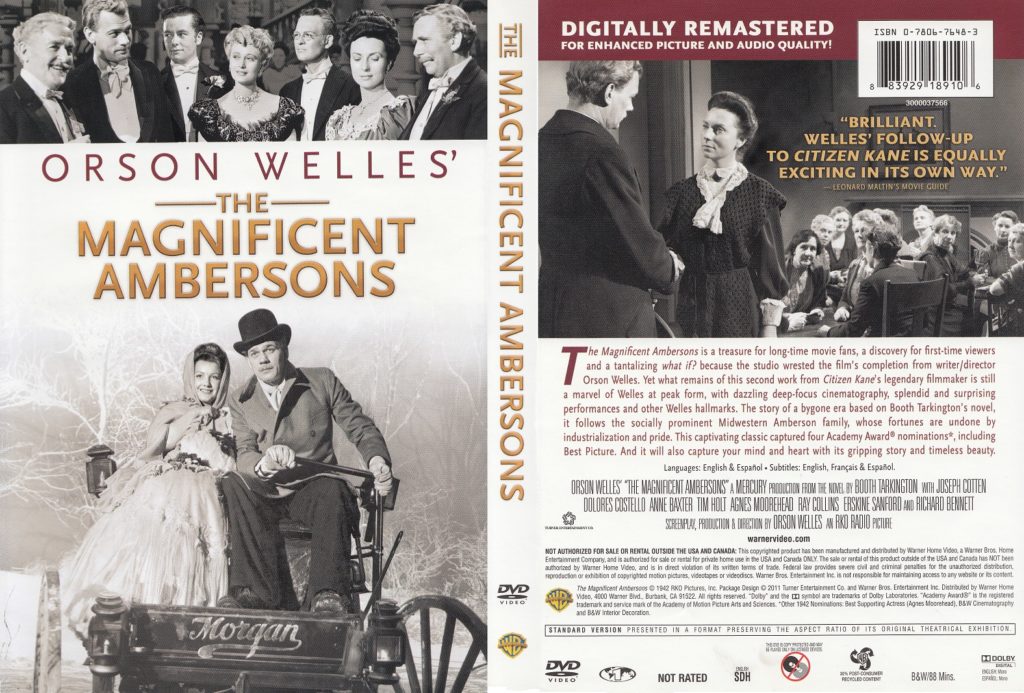 THE DVD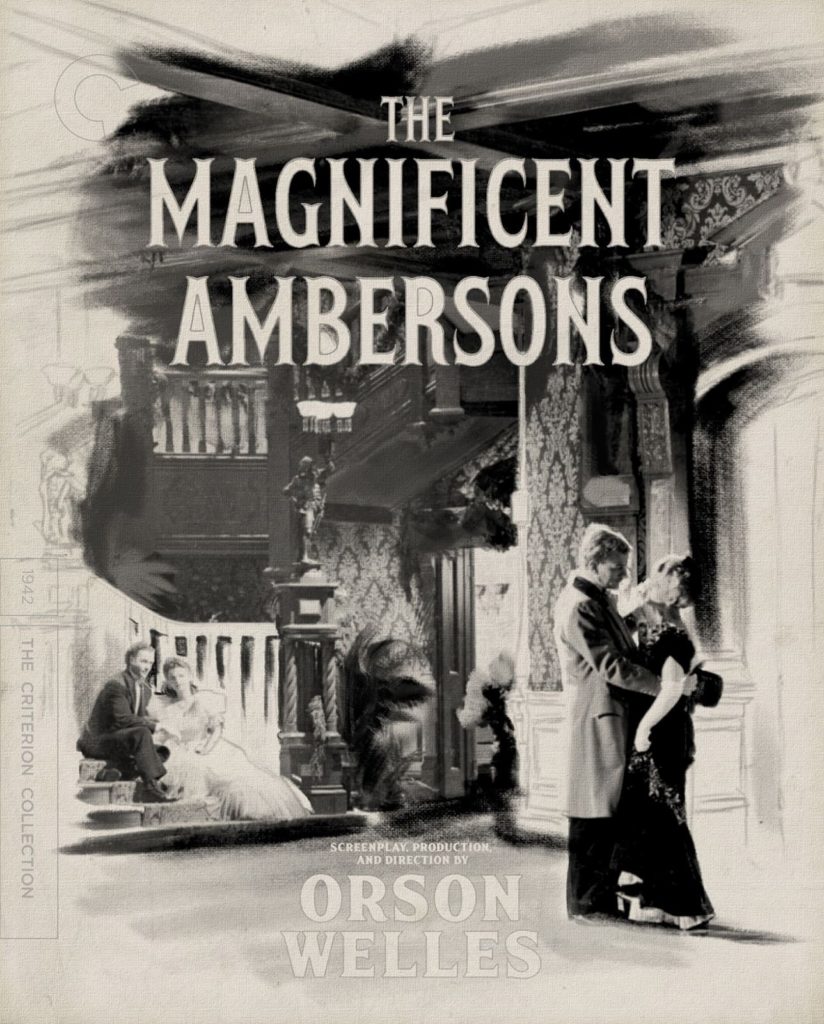 THE BLU-RAY
THE CD